Your Smile. Our Purpose.
Looking for a new Central Ohio dentist? Stonecreek Dental Care is here to serve you. At Stonecreek Dental Care we are committed to enriching the lives of our patients by providing the highest quality of dental care in a relaxed and friendly environment. With a selected team of the most professional and educated employees, doctors, and orthodontists we aim to provide a dental experience like no one else. Our focus is to not only improve the oral health of our patients, but to enhance self-confidence and increase the total health and overall well being of our patients, all while building relationships and growing our community.
Restorative Dentistry
If you're ready for a tooth replacement option that looks, feels, and functions like your own teeth, you're ready for dental implants from Stonecreek Dental Care! Call us for a free consultation.
General Dentistry
Dental exams and other general dentistry services from Stonecreek Dental Care will keep your whole family's teeth healthy! Book an appointment for them today!
Dental Sedation
You don't have to fear dental procedures! Call Stonecreek Dental Care if you're ready for a stress-free appointment with dental sedation!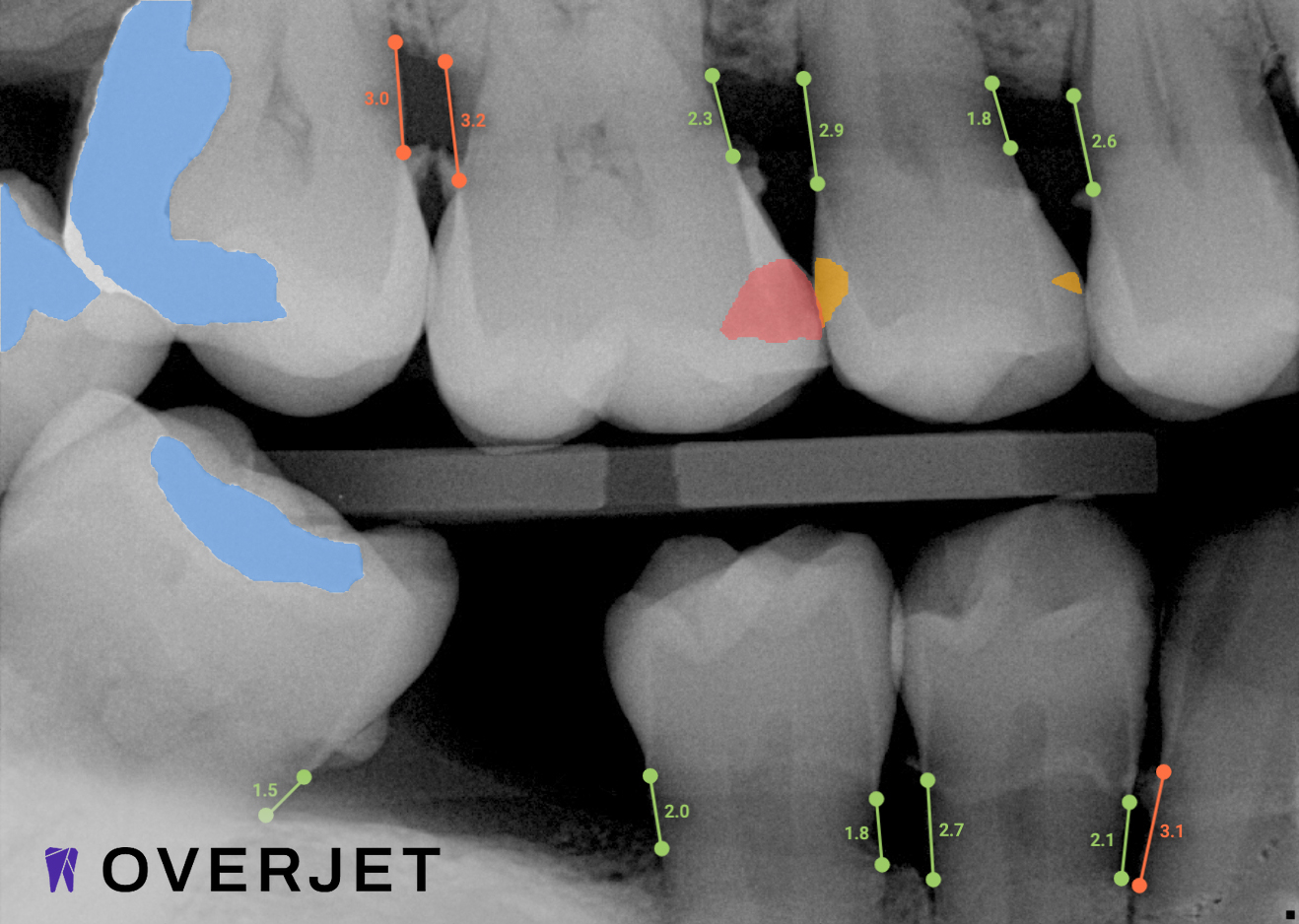 See More with AI
Where Advanced Technology Meets Personalized Care
Overjet AI's  patient-centric technology combines human intelligence with the power of artificial intelligence.
Best in class dental care for every patient, on every visit.
Watch the video to learn more.
Confidence in Your Diagnosis
Our practice is proud to provide the best technology in the dental industry, including Overjet AI for instant X-ray analysis.
Overjet's artificial intelligence technology transforms traditional black-and-white X-rays by adding a layer of data that instantly outlines decay (cavities) and measures bone loss. This makes it easy for you to see your results alongside your dentist.  It's like getting a second opinion delivered instantly. With Overjet's analysis and easy-to-read presentation, you will have the information you need to make an informed decision about your oral health. Together, we'll review your findings and discuss the best steps to take to achieve your goals.
*Some features may not be available in all areas.
We Make You Feel Special
At all locations, our goal is to provide a dental experience like nowhere else. Here are just some of the ways we do this:
Because we know you're busy, we offer extended hours at all of our locations, including some Saturday hours.
We offer free consultations. Our dentists are happy to walk you through all of your family's options for dental care, so you can choose the solutions that are best for you.
We've got special amenities for every member of your family, from machines that give your child a toy after dental exams, to paraffin dips that pamper adults. Everyone appreciates the cookies we serve!
We even treat our patients to an annual appreciation party, with refreshments and activities like a bounce house, carnival games, and face painting!
Our Services Solve All Your Dental Needs
Some days it's a challenge to make time for dinner, much less get your family members to dental appointments – especially if you must drive to one place for orthodontics and to another for a root canal.
At Stonecreek Dental Care, we save you time by offering dental services for all ages. Among our staff you'll find dentists who focus on:
Orthodontics
Periodontics (caring for gums in addition to teeth)
Endodontics (root canals)
Oral surgery, including wisdom tooth extractions
Family dentistry
Dental implants
Sleep apnea treatment
And you won't feel nervous about any dental procedure, because all of our locations offer some form of dental sedation!
To find out more about our dental services, call Stonecreek Dental Care at 877-959-5405. Use our online form to get more information or to book a visit to one of our several locations.
Call Today to Schedule Your Appointment