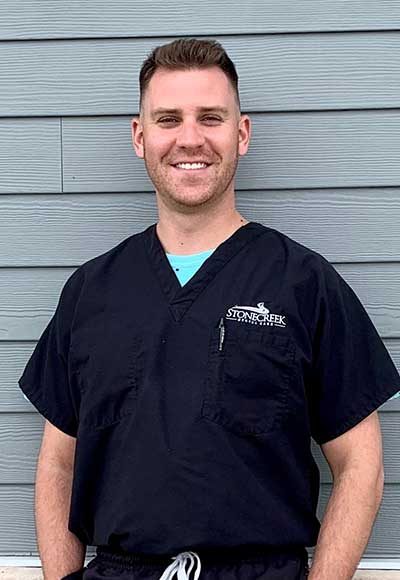 Dr. Curtis Baker
, DDS
Dr. Baker grew up in Willard, Ohio and graduated from Willard High school in 2009. He gained his passion for meeting and helping people from growing up across the street his hometown dentist and seeing the impact he could have on a community. He has recently moved to the Ashland community and is interested in seeing his patients in the public setting.
Dr. Baker attended Otterbein College from 2009 through 2013. After college, he worked for Habitat for Humanity for one year before attending The Ohio State University College of Dentistry from 2014 to 2018.  Dr. Baker has been at Ashland Stonecreek Dental Care since September of 2019. In his free-time he enjoys spending time with his family, golfing,hiking, and watching sports with his parents and friends.
Dr. Spencer Tepe
, DDS
Dr. Tepe graduated from The Ohio State University College of Dentistry in 2017. Dr. Tepe's passion for dentistry comes from improving people lives and interacting with his patients. In 2016, Dr. Tepe joined the projects abroad team and traveled to Guadalajara, Mexico where he just over a month serving the local community and refining his spanish. Dr. Tepe has also participated in the Boys and Girls Club of Columbus Big Brothers, Big Sisters of Columbus, Helping Hands Health and Wellness Center Volunteer and is a Mid Ohio Food Bank Volunteer.
Dr. Sam Gersch
, DDS
Dr. Sam Gersch is a Carroll High School graduate where he participated in soccer, swimming, tennis, and track. He then attended The Ohio State University for both undergraduate studies and dental school. In 2013, he graduated from OSU with honors, a bachelor's degree in chemistry, and minor in Air Science. In 2018, he graduated from OSU with his DDS degree. On top of his DDS, Dr. Gersch has also completed hundreds of hours of training in implants, endodontology, Invisalign, and oral surgery.
Dr. Gersch and wife, Jessica, enjoy playing with their nieces and nephews, spending time with their dog, Zeus, rehabilitating dogs with behavioral issues, and staying in shape.
Dr. Anna McGuire
Dr. Anna McGuire is a 1988 Centerville High School graduate. She then attended Rider University in Lawrenceville, NJ graduating in 1993. She graduated from Tufts University School of Dental Medicine in Boston, Massachusetts in 1997 and then completed her General Practice Residency in 1998 at Miami Valley Hospital.
She lives in Washington Township with her husband and five children. Dr. Mcguire is on staff at Kettering Hospital and Miami Valley Hospital.
Dr. Erin M. Biehle
, DDS
After graduating from The Ohio State University College of Dentistry in the top three of her class, Dr. Biehle joined Stonecreek Dental Care in 2002. She was also an overachiever in her undergraduate years at John Carroll University in Cleveland, OH, where she excelled on the basketball team.
Dr. Biehle always knew she wanted to be a doctor and as time passed she realized that being a mom was equally important to her as being a professional. As a co-owner of Stonecreek Dental Care she has provided herself the ability to achieve both of her loves, taking care of her patients and also her 3 children, Ashleigh, Kylie and Luke.
Dr. Biehle is a highly skilled yet compassionate doctor with a great eye for detail. She has a special affinity for cosmetic dental treatments, Invisalign, and dental sedation. She is also a fellow of the Dental Organization for Conscious Sedation and has been recognized by her peers as a top dentist by Columbus Monthly every year since 2011. In her free time she enjoys working on the family home, traveling, and cheering on the Ohio State Buckeyes. Go, Bucks!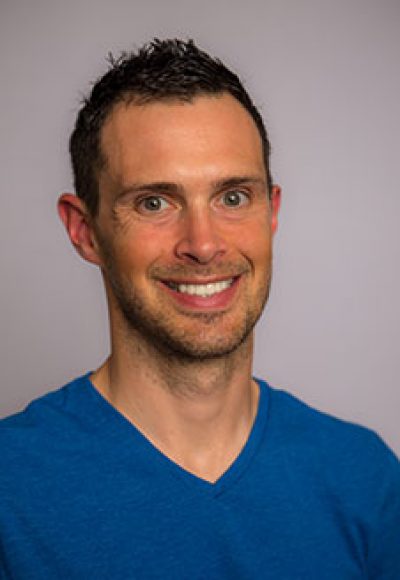 Dr. Ben Meer
, DDS
Dr. Meer joined Stonecreek Dental Care in 2008 after completing advanced training at his general practice residency at Rochester General Hospital in Rochester, NY. He is a highly skilled doctor with a special interest in oral surgery. He completed his undergraduate work at Xavier University and his dental education at Marquette University School of Dentistry.
He enjoys the outdoors, running, cycling, and competing in triathlons. Dr. Sanders and Dr. Biehle are trying to convert him into a Buckeye fan!
Dr. Brian Mooney
, DDS
Dr. Mooney joined Stonecreek Dental Care in 2009 after completing two years of general practice residency at the University of Virginia. A native of Elida, OH, Dr. Mooney completed his undergraduate degree and dental training at The Ohio State University. Needless to say, he is a huge Buckeye fan!
Dr. Mooney enjoys all aspects of dentistry, including cosmetic dentistry, Invisalign, sedation dentistry, and oral surgery. In his downtime he enjoys being outdoors and staying fit, along with attending most any sporting event.
Dr. Ami Patel
, DDS
Dr. Patel was born and raised in Cleveland, OH. She earned her undergraduate degree at Case Western University, majoring in nutrition, before completing dental school at The Ohio State University. She truly enjoys working with children and focuses most of her dental practice on them. Her calm, patient, and gentle attitude is appealing to children as well as adults.
Dr. Patel and her husband, Shayer, reside in Dublin, OH. Shayer is also a dentist practicing in NEWARK, OH. She enjoys cooking, arts and crafts, traveling, and volleyball.